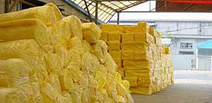 Welcome to India Trading Company. The Right Angle Interior is about providing innovative building solutions to meet the demands of customers for sustainable performance solutions.
Established in 1992
Mfgs., Stockiest, Dealers, Retailers for all types of Insulation Materials. Technical back up renowned experts from respective fields.
Sales network at Various places like Mumbai, Bhiwandi, Bhilai
We are Leading suppliers of Insulation Materials for the 15 years
Prompt service from godown, owned by the group.
Groups of companies :
India Trading Co. & Owens Corning
1. Dealer for U.P. Twing Fiberglass Ltd., & Owens Corning for Resin Bonded Glass wool Fiberglass Tissue Paper and Insulation Materials.
2. Authorised Dealer for Minwool Rock fiber Ltd. Mattress, Rockwool Pipe-Section & Loose Rockwool.
3. tockiest& Distributor for Mineral wool, Rockwool, Themocole, Puf-Slab& Pipe Section, Ceramicwool, Binding Wire & Wiremesh, Bitumen, Vapour Barier, Tapes etc.
HT 7500C
HT 750/Needle Punched Bonded High temperature Glasswool Pads.
Supplier of Armacell (I) Pvt. Ltd. Super Lon Electrometric Nitrile Rubber Insulations in Tubes and Sheets.